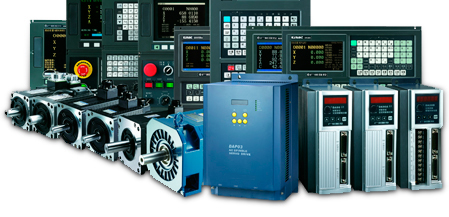 1994 Hurco Hawk 5m Owner:
Hi there
please can you give me a quote for the full retrofit kit for a 1994 Hurco Hawk 5m.
do you supply all wiring, diagrams and fittings?
can you tell me what controller software system you use?

CNCmakers Support:
We will supply wiring and diagram.
You need to prepare the ball screws and fittings by yourselves.
Could you kindly tell us the required motors sizes of XYZ axis and spindle?
We will work out a package price for you by return.

1994 Hurco Hawk 5m Owner:
The servo drives are currently 5nm and the spindle 5kw / 1750 rpm running through a variable drive.
I hope this is what you need.

CNCmakers Support:
Following you may find our CNC retrofit package for 1994 Hurco Hawk 5m as requested.
Milling Machine CNC Controller C1000M 1 set
(CNC controller for milling machine with 3 axes simultaneously plus 1 spindle)
AC Servo Unit for X and Y axes 110SJT-M060D 2 sets
(Servo Motor+driver+cables+connectors, 1.5KW, 6Nm, 3000rpm, 7.0A, 110mm Support)
AC Servo Unit for Z axis 110SJT-MZ060D 1 set
(Servo Motor+driver+cables+connectors, 1.5KW, 6Nm, 3000rpm, 7.0A, 110mm Support)
AC servo spindle unit ZJY208A-5.5BH 1 set
(Servo spinlde motor+driver+cables+connectors, 5.5KW, 7000rpm)
All Cables(6 meters), Software & Manuals 1set