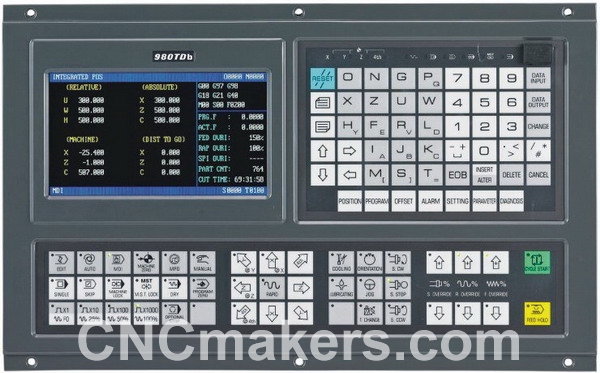 CNC lathe user:
I have turning machine GSK980TDb control. Now problem alarm 405 (N035) "Spindle doesn't rotate, or speed is too slow in thread cutting"
Can you give me solution, what I have to do solve this problem ??
CNCmakers Support:
When you program, you can program in faster spindle speed.
CNC lathe user:
Our programmer will do that and also they clean around connecting cable in motor spindle include (the speedometer ?), clean rust,, dust and everything,,. Now the turning machine condition OK,, running well.
Just Shearing solve the problem.
The programmer trial to run with high speed as you recommended, not smooth running.. like something happen in spindle motor. Check spindle motor, and can see too much dusty,,dirty especially (switch speedometer) clean with rusty cleaner and wash with contact cleaner,,
Good job,, can the turning machine running normal..