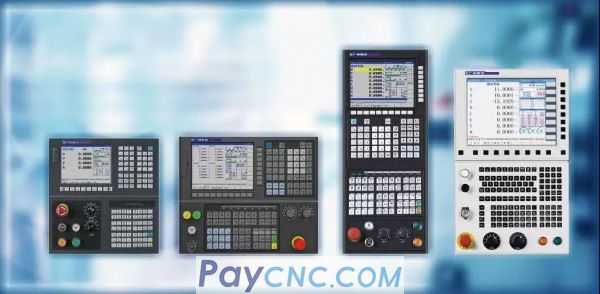 Application of V6C machine tool with GSK 25iMb CNC machining center gas processing industry shell processing
Processing gas appliance housing, drilling small holes, diameter tolerance is 0.005mm, and to achieve high speed and high accuracy.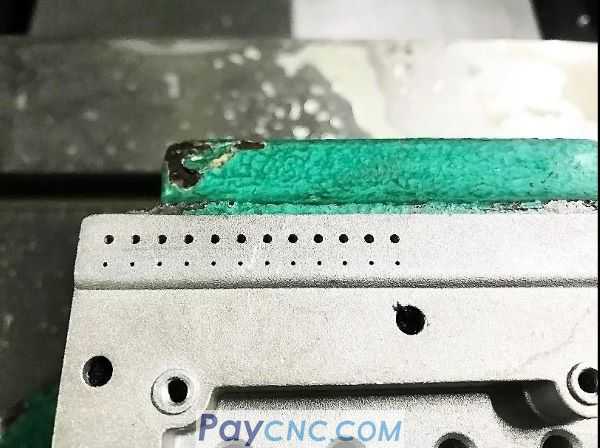 solution
Use Shenzhen Baojia V6C machine tool with GSK 25iMb system machining center;
Develop processing technology based on customer's parts;
Recommend and use reliable machining tools;
The dimensional accuracy of the drilled holes after debugging is stable at 0.005mm, which meets the design requirements;
Multi-process can continuously run normal batch production;
Production and processing parts can meet customer requirements after assembling other accessories.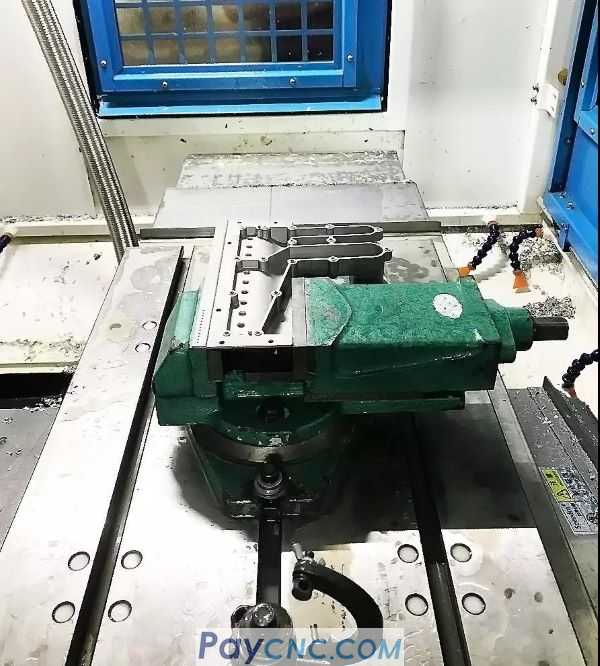 Processing effect
The machining hole diameter size accuracy is within 0.005mm;
Meet customer processing needs.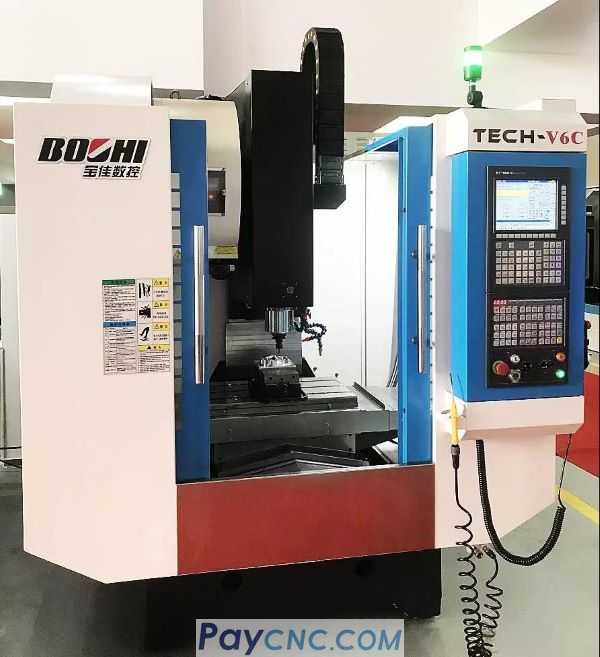 2.Application of VMC850L with GSK 25iMb-H machining center for plastic mold processing
Processing accuracy can be controlled within 0.01mm;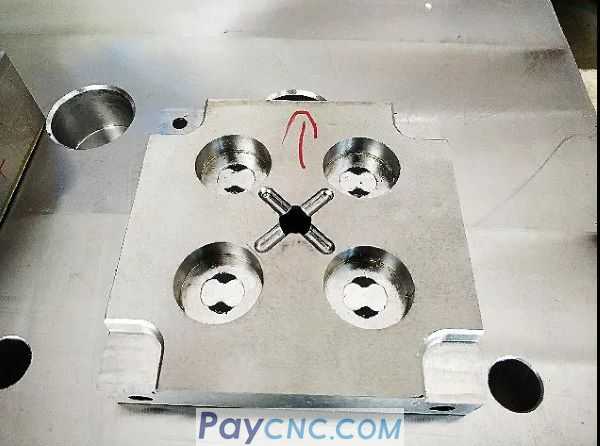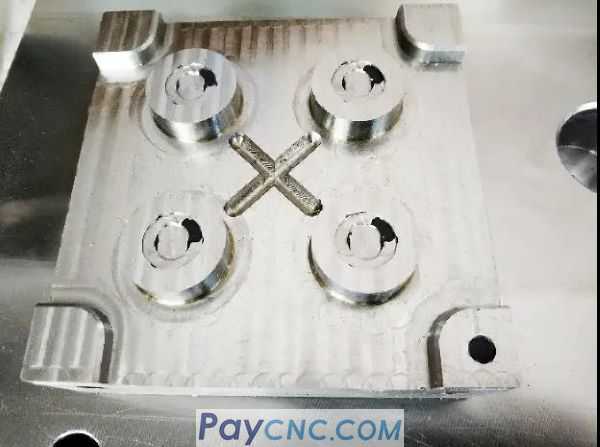 solution
Customers are recommended to use Baoji VMC850L with GSK 25iMb-H machining center to machine plastic molds;
The mold material is made of mold steel S136, which is ground after rough grinding, leaving 0.6mm;
After heat treatment and hardening, the machine is selected for high precision alloy coating tools for semi-finishing and finishing.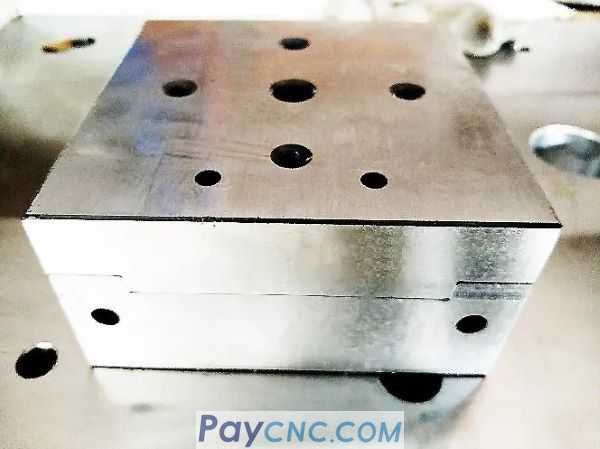 Processing effect
After finishing the processing, the Fit mold is used, and the cooperation of the front and rear molds meets the requirements.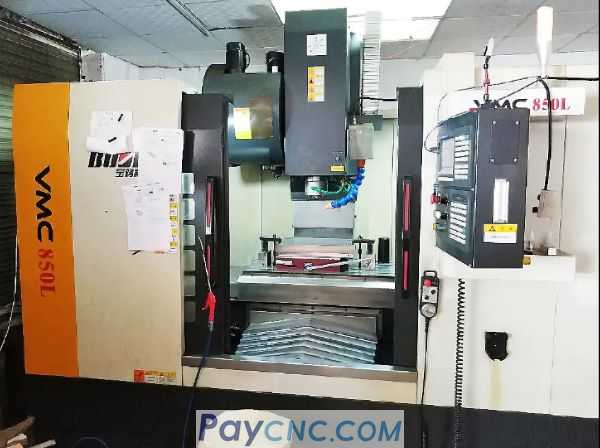 3.Application of VMC850E machine tool with GSK 25i CNC system in parts processing
The customer provided mechanical parts to an injection molding machine manufacturer in South China, and occasionally processed plastic molds for its own injection molding department. The requirement for machine tools is to run at least 10 hours per day, and even 20 hours during peak season. Therefore, it is required that the quality of the machine tool is good, and the accuracy is the same as that of Mitsubishi and FANUC machining centers.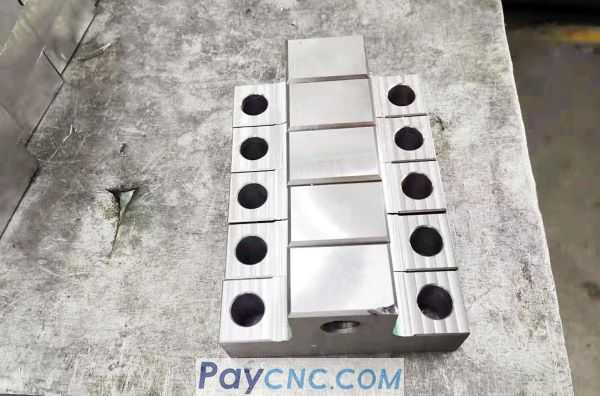 solution
Customers have a complete set of machining processes, and we need to provide reliable machine tool solutions and technical support and after-sales service. Our company provides VMC850E with GSK25i numerical control system. Through on-site comparison and multiple technical debugging, whether it is part processing or mold processing, it can guarantee accuracy within 0.02mm, which can meet customer needs.
Processing effect
After more than one year of use, VMC850E with GSK25i CNC system has better machining accuracy, and the effect of mold processing is even better than the same type of machine equipped with FANUC system in the previous two years. Usage needs.