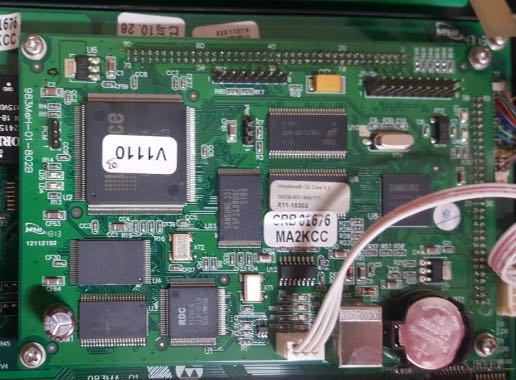 Dear CNCmakers Team:
Please kindly see the attachment file for the GSK Controller 983 for
Machining Center I bought from you around Year 2016 .
Now the Controller Boot up not success and the Monitor Dark during
Booting. We think it may power part faulty. We open behind try to find
it but we could not find. We have not do any thing only open behind see
as show you the picture.
You can see Video it can be Boot up but not finish .
Kindly advise how to solve it. If you know what parts we need to replace
kindly quote us and prepare the parts by urgently with how to do it.
Would be appreciated if I can learn the problem and solving by soonest.
What You call this Board ? and What function of this Board ?
Is it related to Main CPU .I worry that if it this main CPU we will fall
in trouble about installation of Software .
Kindly let me have the Price for Board send by courier service to our
Office address. Also replacement and procedure to replace it by safty
with Main CPU & Software.
CNCmakers:
We call it core board.
As there are many system versions and PLC ladder versions, and sometimes the PLC ladder is special, so if only change the board you must very familiar with the controller. Or other same system can input PLC ladder chart and parameters.
It is better you can provide the GSK983M name plate photos, with software version and produce date on it.