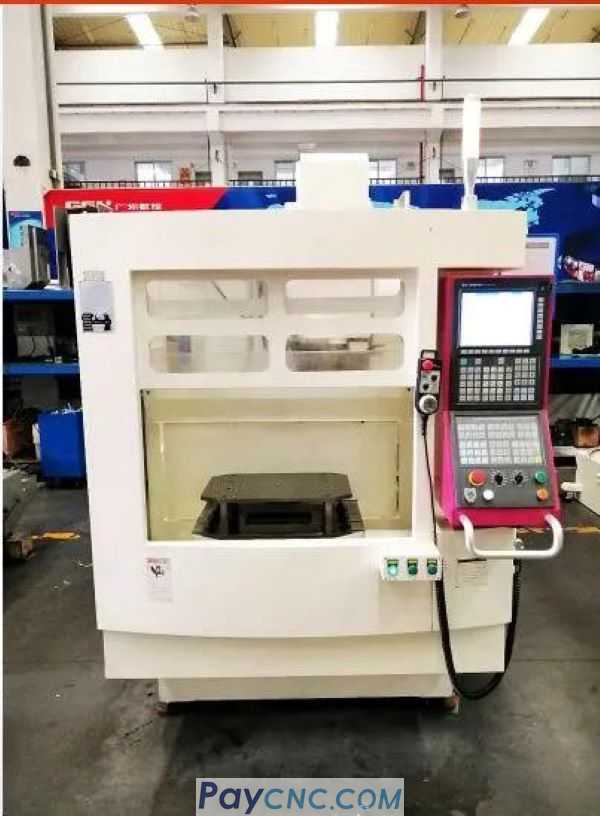 The machine tool currently has problems: the original machine tool numerical control system is aging; the ball screw, the screw bearing and the linear guide are worn; the spindle accuracy is poor; the tool magazine tool position is inaccurate, and the tool sleeve is damaged; the flatness of the exchange table is poor; lubrication 、Aging of cooling and qigong system pipelines;
Requirements: It is necessary to replace the supporting CNC system, restore the accuracy of the machine tool, and replace the aging parts.
Adopt GSK25i CNC system, supporting servo motor and servo drive for transformation;
Replace the linear guides, ball screws and screw bearings; drive the ball screws through Guangshu's servo motor; use direct connection to reduce the gap in the transmission chain;
Check and repair the main shaft and replace the main shaft bearing to ensure the accuracy of the main shaft and the speed of the main shaft;
Check and repair the tool magazine, fine-tune the position of the tool magazine proximity detection switch, and receive feedback signals; reliable tool selection, accurate positioning, to ensure the normal tool change at each station; rewrite the T chart, so that the tool head can be reversed, and the tool can be changed nearby, saving time , And replace the damaged knife cover accordingly;
Re-scraping the worktable: Re-scraping the worktable through the staff with many years of scraping and researching experience in our factory to ensure the flatness of the worktable and ensure the accuracy of the workpiece
Overhaul lubrication, cooling, pneumatic systems, etc., and replace aging accessories;
Redesign the electrical control schematic diagram of the machine tool, replace the electrical control and electrical components and re-wiring.
Restore the accuracy of the machine tool and all functions, and run stably;
Meet customer parts processing requirements.