01
One-click backup (0i-F/0i-F Plus added)
Through the NC data output operation, the following data can be output to the CF card or USB storage at one time:
■ Text data (parameters and programs in text format, etc.)
■ SRAM data
■ User files (files created by users such as PMC ladder programs)
【Steps】
■ Choose MDI mode and set parameters
PRM 0138#0=1 (add the path number to the extension of the text file in the multipath system)
PRM 0313#0=1 (NC data output function is valid)
PRM 0020=4 (CF card) or 17 (USB storage)
■ Choose EDIT mode and output data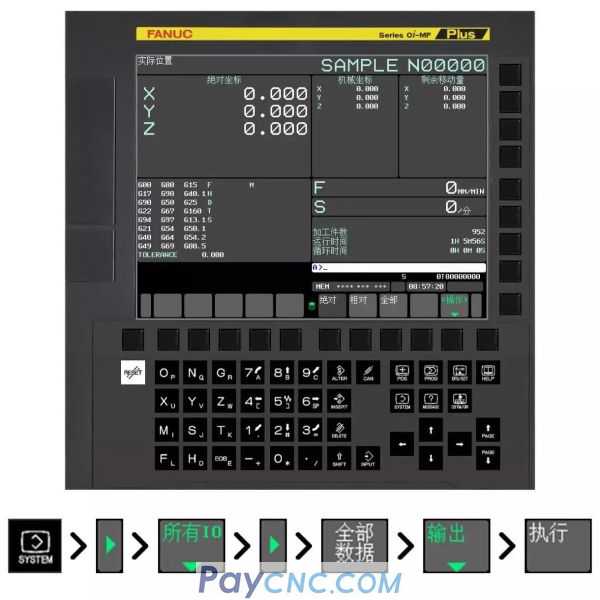 After the text data output is completed, the information bar prompts power off and restart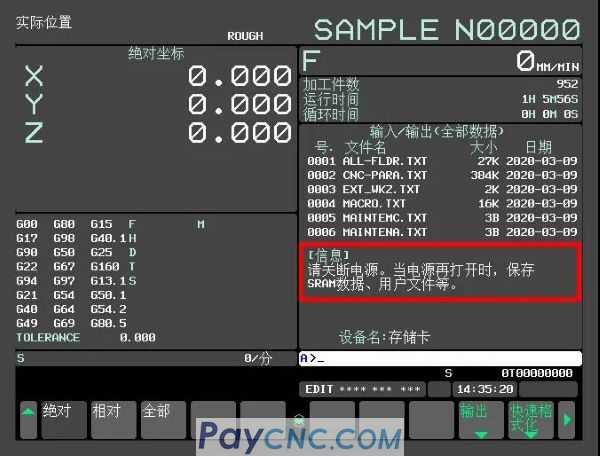 ■ After restarting, the system will automatically output SRAM data and user files to the storage device during the power-on process.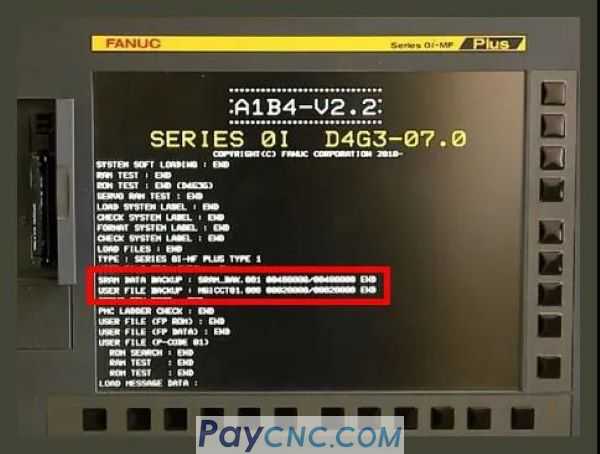 02
SRAM data backup and recovery under the BOOT screen
The SRAM file backed up through the BOOT screen contains all the data in the SRAM, which is fast and simple, and BOOT is the boot program, which precedes the NC startup, does not require any parameter support, and is not affected by alarm failures.
■How to start BOOT SYSTEM
While holding down the two soft keys at the far right end of the screen simultaneously, turn on the power.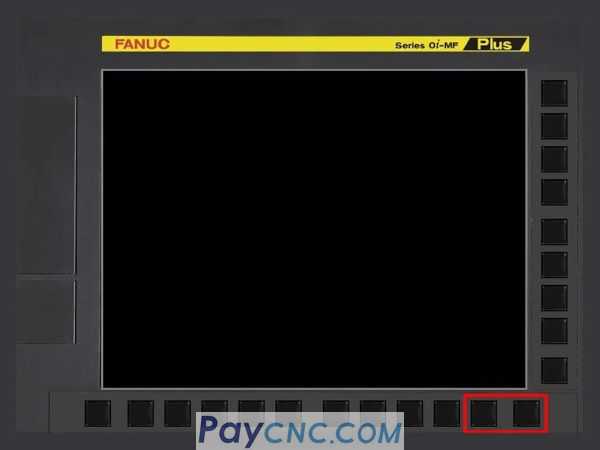 ■ Main menu
Enter the main menu screen, press the [DOWN] key, the cursor moves to "7.SRAM DATA UNILITY".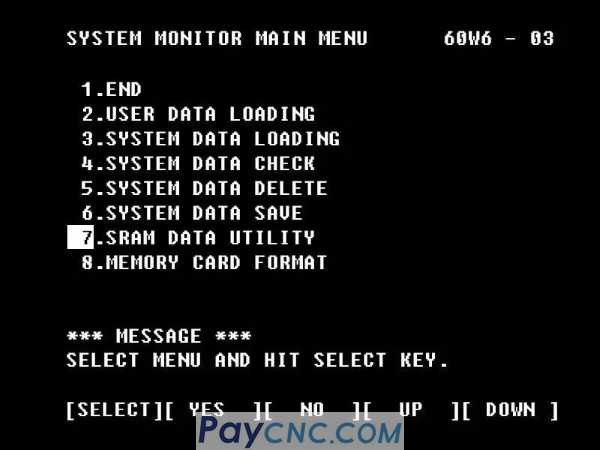 Press the [SELECT] key to enter the next screen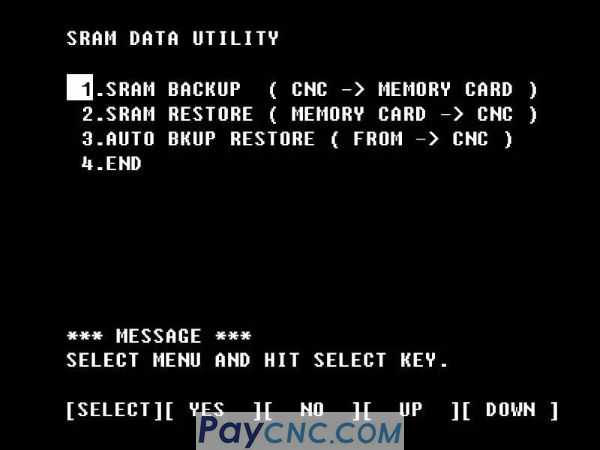 ■SRAM data backup
Backup CNC SRAM data file to CF card
【Steps】
The cursor moves to "1.SRAM BACKUP( CNC→MEMORY CARD )"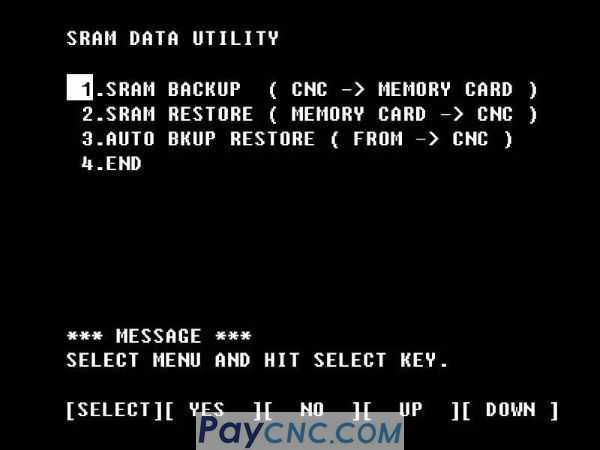 Press [SELECT] key, press [YES] key to start backup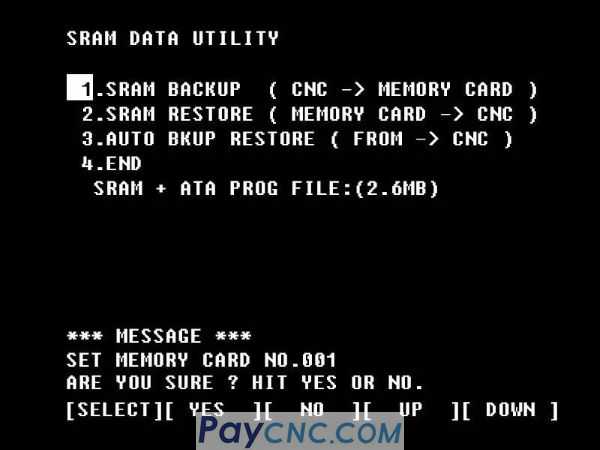 A prompt "SRAM BACKUP COMPLETE." appears when the backup is complete, and the file name is SRAM_BAK.001
■SRAM data recovery
Restore the SRAM data file in the CF card to the CNC
【Steps】
The cursor moves to "2.RESTORE SRAM (MEMORY CARD→CNC )"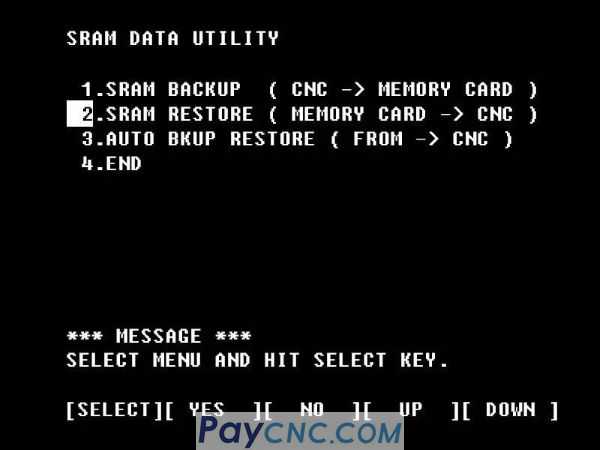 Press [SELECT] key, press [YES] key to start recovery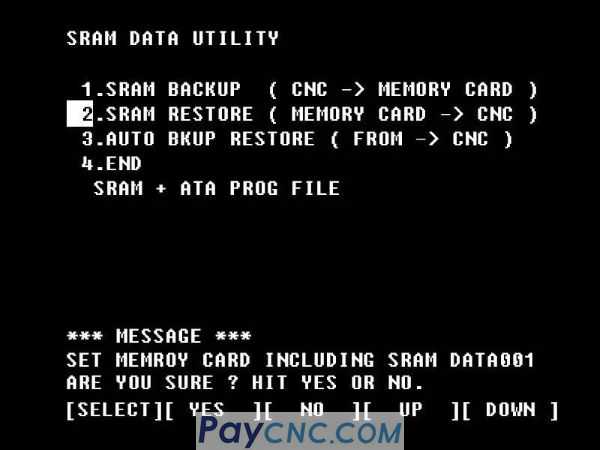 A prompt "SRAM RESTORE COMPLETE." appears indicating that the restoration is complete.
If you encounter a situation where the memory card cannot be recognized during the operation, it may be that your memory card or the memory card slot is faulty!