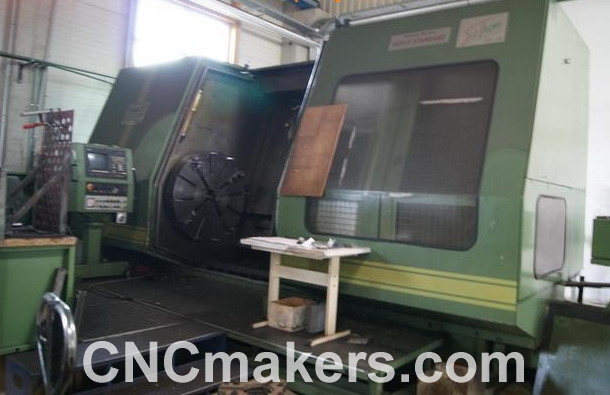 CNC Engineering Company:
Italian DUPLO STANDARD Model DIAMAT 40BI.
It is a heavy machine used to re turning of Hot Milling Cylinders, Cylinders refurbished on this machine are between 550 to 900kg of weigh.
This CNC lathe is 1996 controlled by a Sinumerik 880T, lately in failure again.
Lathe is 2000 mm between Centers, 900mm over bed, it has a 12 position turret and also 2 station live tools.
Just in case I comment this: Turning speeds of these cylinders (due to hardness of materials) are up to 100 RPM using Ceramic Inserts. Original CNC lathe has a speed reducer between Spindle and Motor. So, torque is high.
I believe frequency driver of spindle motor should be capable to overcome to this low speeds and power needed to machine these cylinders.
CNCmakaers Support:
Following you may find our CNC retrofit package for Italian DUPLO STANDARD Model DIAMAT 40BI as requested.
| | | |
| --- | --- | --- |
| CNC Retrofit Package for DIAMAT 40BI: | | 1 SET |
| CNC Lathe Controller C1000T | | 1 |
| Servo Motor with Driver GS2100T-CA1-175SJT-M300D | | 2 |
| All cables(8M),Software & Manuals | | 1 |