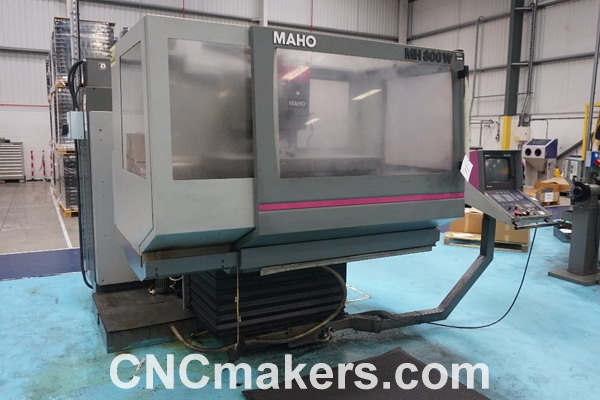 MAHO MH800W Machine Owner:
I'm looking to retrofit my MAHO MH800W milling machine
I see you do a kit for MAHO MH600E do you do a kit for the MH880W.
If so, how much would it cost including shipping, thank you.
CNCmakers Support:
Following you may find the CNC Retrofit Package for MAHO MH800W CNC
machine as requested.
Milling CNC Controller 218MC-H 1 set
(CNC controller for milling machine with 3 axes simultaneously plus 1 spindle)
AC Servo Unit for X & Y axis 130SJT-M100D(A4I) 2 sets
(Servo Motor+driver+cables+connectors, 2.5KW,10Nm,max.2500rpm,10A,130mm Support)
AC Servo Unit for Z axis 130SJT-MZ150D(A4I) 1 set
(Servo Motor+Brake+driver+cables+connectors for Z axis, 3.9KW,15Nm,max.2500rpm,19.5A,130mm Support)
AC Servo Spindle Unit ZJY265A-11BM-B5Y1 1 set
(Servo Spindle Motor-driver+cables+connectors, 11KW, max. 7000rpm)
All Cables(6 meters), Software & Manuals 1 set