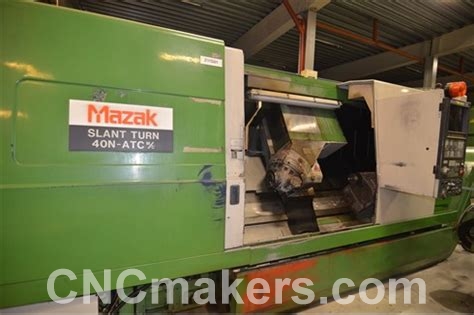 MAZAK Slant Turn 40 N ATC, Mill Center Owner:
Hello,
I am looking to retrofit a Mori Seiki MV 40 Machine Center as well as a Nakamura Tome Slant Bed Lathe.
I saw your company on the internet advertising some time ago.
I am located in Trinidad and Tobago in the West Indies.
Do you sell single units ?
If so, what are your prices for the Machine Controllers you manufacture ?
Thank You in advance for your reply

CNCmakers Supprt:
Yes, we sell single units.
Could you kindly tell us the current motors sizes of XYZ axis and spindle? by KW or NM.
We will work out a package price for you by return.

MAZAK Slant Turn 40 N ATC, Mill Center Owner:
x and y axis 1.5 Kw 2000 rpm 6 NM Stall Torque, Size 130mm AC Servo Motors
z axis 2.3 KW 1500rpm 23 NM Stall Torque Size 180 mm AC Servo Motors WITH BRAKE
Spindle is 10 HP 8000 rpm
Would like a 4th AXIS 1.5 KW

CNCmakers Support:
CNC Retrofit Package including: 1 SET
Machining Center CNC controller 218MC-H 1
1.5 Kw 2500rpm Rated 6NM, Max. Torque 18NM, Size 130mm AC Servo Motors with Driver 130SJT-M060D 3
2.4 KW 1500rpm Rated 15NM, Max. Torque 30NM Size 175mm AC Servo Motors with Driver & BRAKE 175SJT-MZ150B 1
AC Servo Spindle motor with Drive 10HP(7.5KW) 8000 rpm ZJY208A-7.5BH 1
All cables(6 meters), user manual and software 1