The micro-hole processing video has always been beautiful. Today, I will share with you the display of Beijing Jingdiao's micro-hole processing.
The micro-hole processing of various materials under the "needle tip" comes from the technology of Beijing Jingdiao:
Among the 431 stainless steel (32HRC) materials in the video, thousands of micro-holes with a diameter of only 0.15mm and 0.2mm are processed on them, and the depth of the holes is 2.5mm and 3.5mm, respectively, where each tool continuously processes at least 300 holes .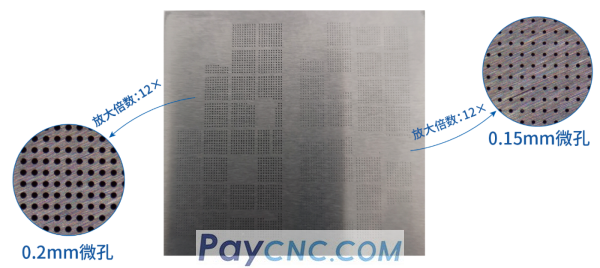 The hole diameter is small, the hole depth is long, and the length-diameter ratio of the tool is 20:1 during processing.