Numerical control programming has its own "language" just like computer programming. The difference is that now the computer market takes Microsoft Windows as an absolute advantage. None of the CNC systems has an absolute advantage, which means that the CNC systems are not compatible with each other for a while. Therefore, when we want to use CNC machine tools, we must first know what kind of system the machine tools we already have.
Numerical control programming is widely used in the machinery manufacturing industry. It usually includes analyzing part patterns and determining the machining process; calculating tool trajectories and obtaining tool position data; writing CNC machining programs; making control media; proofreading programs and first piece trial cutting.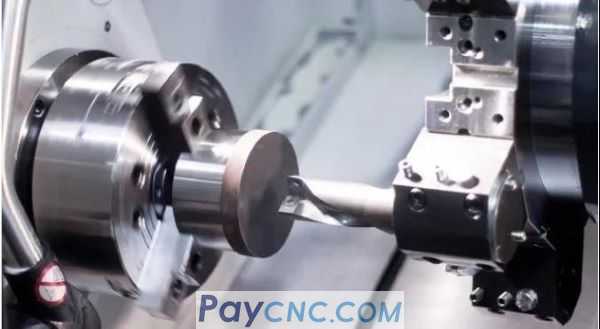 Introduction to commonly used CNC software
CNC (machining center) is rapidly popularized in the field of machinery, and computer modeling has become a must-learned skill for machinery and mold practitioners. The reality has also proved that a technician who understands graphics and programming will earn much higher than his peers with the same technical level. Therefore, it is necessary for us to understand relevant knowledge in this area.
Now in the CAD/CAM industry, UG, Cimatron, PRO-E, Mastercam, CATIA, CAD...
1. Unigraphics (UG) entered the mainland much later than PRO-E, but it is also the world's most advanced CAD/CAE/CAM high-end software for the manufacturing industry. UG software is used by many world-leading manufacturers to engage in industry. Design, detailed mechanical design and engineering manufacturing in various fields. Since UG entered the Chinese market in 1990, it has developed rapidly and has become the software of choice in the fields of automobiles, machinery, computers and household appliances, and mold design.
2. Cimatron is the Israeli military software that entered China later. Its functions on the knife path are superior to MASTERCAM and make up for the deficiencies of MASTERCAM. The system has been widely used in machinery, electronics, aerospace, scientific research, and mold industries. CIMATRON and MASTERCAM are used in 99% of machining programming. In the early days, these two softwares were used to draw pictures and write numerical control programs, but the functions of drawing modeling were not very good. PRO-E entered mainland China at this time.
3. Pro/E is a software developed by PTC (Parameter Technology Co., Ltd.) in the United States. It has become the most popular 3D CAD/CAM (computer-aided design and manufacturing) system in the world for more than ten years. It is widely used in various industries such as electronics, machinery, molds, industrial design and toys. It integrates multiple functions such as part design, product assembly, mold development, CNC machining, and modeling design. It became popular in mainland China in 1997. It is used for mold design, product drawing, advertising design, image processing, lighting design, and can automatically generate engineering drawings. At present, most companies have Pro/ENGINEER software installed. It and UG are both the best drawing software, but PRO-E is more popular in mainland China. Drawing with PRO-E, processing with UG and Cimatron has been recognized.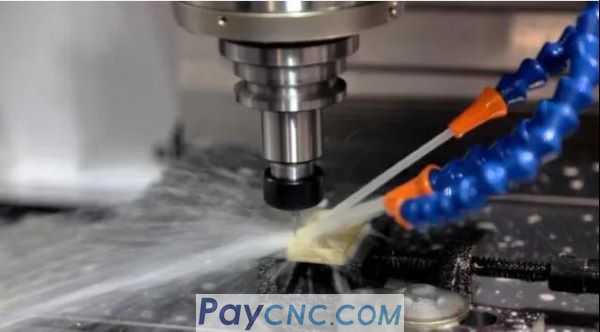 4. Mastercam is the most commonly used software in the Pearl River Delta. It first entered mainland China. 70% of the factory's CNC masters use MASTERCAM. It integrates drawing and programming. It has a fast line drawing structure and a good zoom function.
Introduction to the background and characteristics of commonly used CNC machining software
(1) UG Unigraphics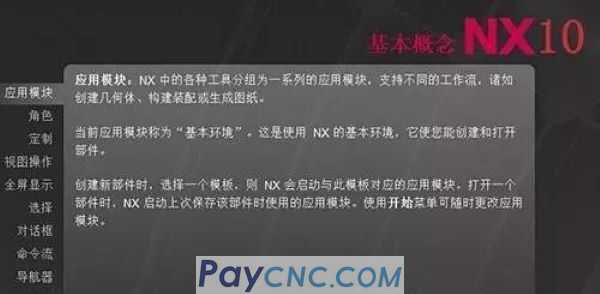 It is a set of 3D parametric software that integrates CAD, CAM and CAE functions developed by Siemens PLM Software in the United States. It is the most advanced computer-aided design, analysis and manufacturing high-end software for aviation, aerospace, automobiles, and ships. , General machinery and electronics and other industrial fields. UG software is in a leading position in the CAM field. It was produced by McDonnell Douglas Aircraft Company in the United States and is the preferred programming tool for CNC machining of aircraft parts.
UG advantages:
1. Provide a reliable and accurate tool path
2. Ability to process directly on curved surfaces and entities
3. Good user interface, customers can also design the interface by themselves
4. Diverse processing methods, easy to design and combine high-efficiency tool paths
5. Complete tool library
6. Processing parameter library management function
7. Including two-axis to five-axis milling, lathe milling, wire cutting
8. Large tool library management
9. Physical simulation cutting
10. General purpose post processor and other functions
11. High-speed milling function
(2) Mastercam
The PC platform-based CAD/CAM software developed by CNC in the United States has convenient and intuitive geometric modeling. Mastercam provides an ideal environment for designing the shape of parts. Its powerful and stable modeling function can design complex curved and curved parts.
Mastercam has a strong function of surface roughing and surface finishing. There are many options for surface finishing, which can meet the requirements of surface processing of complex parts, and it also has multi-axis processing functions. Due to its low price and superior performance, it has become the first choice of CNC programming software for the domestic civilian industry.
(3) Pro/E
It is a software developed by PTC (Parameter Technology Co., Ltd.) in the United States, and is the most popular 3D CAD/CAM (Computer Aided Design and Manufacturing) system in the world. It is widely used in civil industries such as electronics, machinery, molds, industrial design and toys.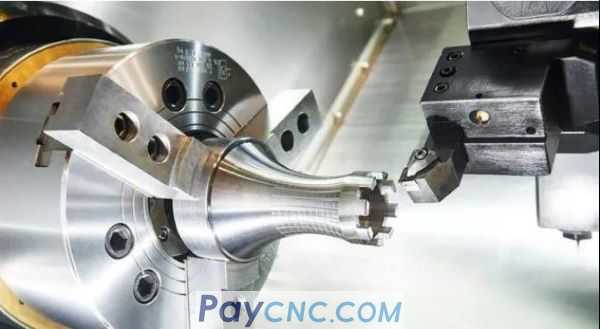 It has multiple functions such as parts design, product assembly, mold development, CNC machining, and modeling design.
Pro/E is widely used in enterprises in southern my country. Pro-E is used for design modeling, and MASTERCAM and CIMATRON for programming processing are currently common practices.
(4) Cimatron CAD/CAM system
The CAD/CAM/PDM product of Israel Cimatron Company is an earlier system that realized the full-featured 3D CAD/CAM on the computer platform.
The system provides a more flexible user interface, excellent three-dimensional modeling, engineering drawing, comprehensive numerical control processing, various general and special data interfaces, and integrated product data management.
CimatronCAD/CAM system is very popular in the international mold manufacturing industry, and the domestic mold bureau manufacturing industry is also widely used.
(5) Feature CAM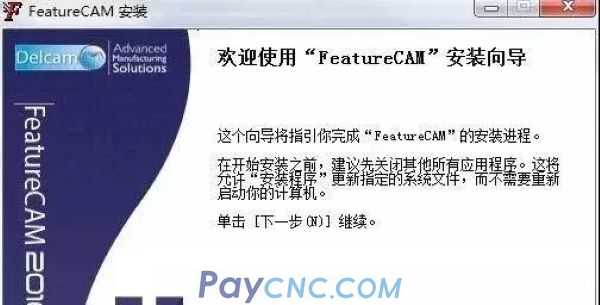 The feature-based full-featured CAM software developed by DELCAM in the United States, a brand-new feature concept, super feature recognition, a material library based on a process knowledge base, a tool library, and a programming mode based on process cards.
Full-module software, from 2~5 axis milling, to turning and milling combined processing, from curved surface processing to wire cutting processing, provides a comprehensive solution for workshop programming.
The post-editing function of DELCAM software is relatively good.
In recent years, some domestic manufacturing companies are gradually introducing them to meet the needs of industry development. They are emerging products.
(6) EdgeCAM

The intelligent professional CNC programming software produced by Pathtrace in the United Kingdom can be applied to the programming of CNC machine tools such as turning, milling, and wire cutting. In view of the current complex 3D surface processing characteristics, EdgeCAM has designed a more convenient and reliable processing method, which is currently popular in European and American manufacturing industries. The British Path Company is developing and operating the Chinese market to provide more choices for domestic manufacturing customers.
(7) Catia

Catia is a product launched by the French company Dassault. The development and design of the legal Mirage series fighters, Boeing 737, and 777 all use Catia. According to its powerful surface modeling function, CATIA ranks in the forefront of all CAD 3D software. It is widely used in domestic aerospace companies and research institutes to gradually replace UG as the first choice for complex surface design.
CATIA has strong programming ability and can meet the requirements of CNC machining of complex parts. At present, some fields adopt CATIA design modeling, UG programming processing, the two are combined and used together.
(8) VERICUTVERICUT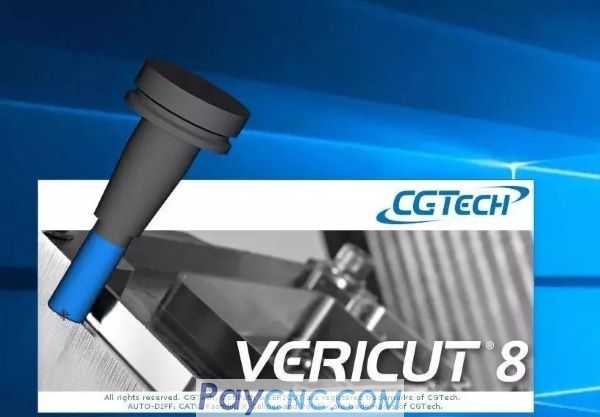 A kind of advanced special numerical control machining simulation software produced by American CGTECH company. VERICUT uses advanced three-dimensional display and virtual reality technology to simulate the CNC machining process to an extremely realistic level.
Not only can the color three-dimensional images show the whole process of the tool cutting the blank to form the part, but also the tool holder, fixture, even the operation process of the machine tool and the virtual factory environment can also be simulated, and the effect is just like on the screen Watch the video when machining parts on CNC machine tools.
The programmers import the CNC machining programs generated on various programming software into VERICUTVERICUT, which can be verified by the software, which can detect the calculation errors generated in the original software programming, and reduce the processing accident rate caused by program errors during processing.
At present, many strong domestic enterprises have begun to introduce the software to fill the existing CNC programming system, and have achieved good results.
With the rapid development of manufacturing technology, the development and use of CNC programming software has also entered a new stage of rapid development. New products are emerging one after another, functional modules are becoming more and more refined, and technicians can easily design scientific and reasonable designs on the microcomputer. And rich in individualized numerical control processing technology, making numerical control processing programming easier and more convenient.
(9) CAXA manufacturing engineer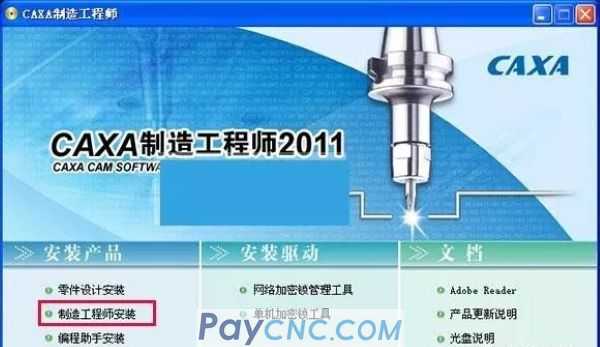 CAXA manufacturing engineer is a nationally produced CAM product launched by Beijing Beihang Haier Software Co., Ltd., which makes domestic CAM software occupy a place in the domestic CAM market. As an excellent representative and well-known brand of independent intellectual property software in the field of my country's manufacturing informatization, CAXA has become a leader and main supplier in the CAD/CAM/PLM industry in my country.
CAXA Manufacturing Engineer is a milling/drilling CNC machining programming software with good process performance for two to five-axis CNC milling machines and machining centers. The software has superior performance and moderate price, and is very popular in the domestic market.
All in all, it doesn't matter what software is the best!