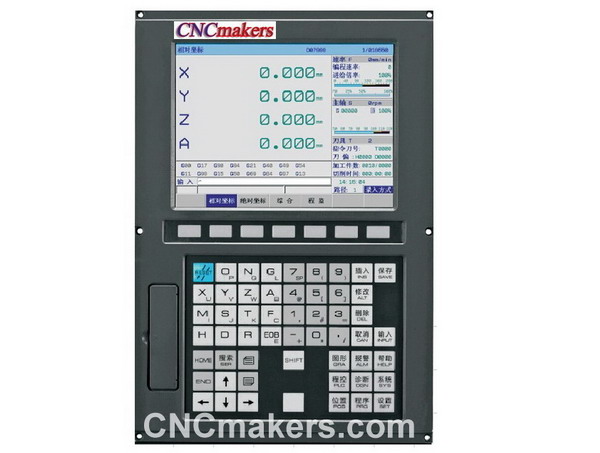 GSK218Da high-speed engraving and milling CNC system from CNCmakers, it is high-performance, cost-effective control system, which uses high-speed spline interpolation algorithm, processing speed and accuracy has been greatly improved, the surface roughness, and support automatic tool, personalized operator panel and aesthetic design, friendly, easy to use interface, is the best choice for high-speed CNC milling machine.
1- highest positioning speed 60m / min, maximum feed speed 15m / min.
2- pretreatment section number up to 1,000 segments, with look-ahead, high speed, high accuracy, good finish.
3- newly designed user interface, more beautiful, friendly and easy to use
4- supports Chinese, English, Russian, Spanish and Turkish and other languages
5- support PLC online monitoring, edit, compile and signal tracking
6- support RS232, USB, network three communication interface, file transfer, DNC processing and USB line processing