GSK980TDHi Turning CNC Controller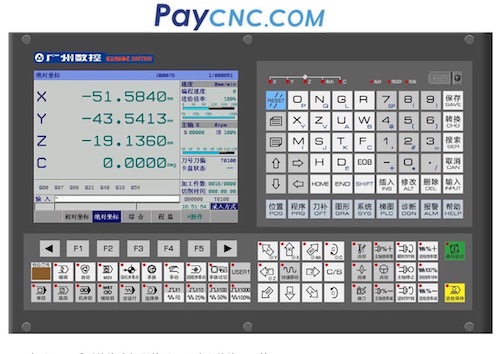 GSK980TDHi series bus-type lathe CNC system is the latest system product developed and manufactured, using GSK-Link
Industrial Ethernet bus, manual pulse cutting test, CS axis control and other functions, the processing speed, precision and surface roughness have been greatly improved.
l, the newly designed man-machine interface is beautiful, friendly and easy to use; the connection is more convenient, the programming is more concise, etc., which can meet the
Meet the application requirements of popular CNC lathes.
 GE series bus-type servo unit as standard, optional bus I/O, etc.
■ Adopt 8.4-inch true color LCD, support Chinese and English bilingual selection
 The minimum control accuracy is 0.1um, and the maximum moving speed is 60m/min
 Adapt to the servo spindle to realize functions such as spindle orientation and CS axis control
"Single/Multiple metric straight thread, tapered thread and face thread functions
 With MPG trial cutting and MPG interruption functions
■ Support RS232 communication
■ Provides amortized 12-period downtime settings
 Support servo turret, four-station electric tool post, hydraulic tool post, etc.