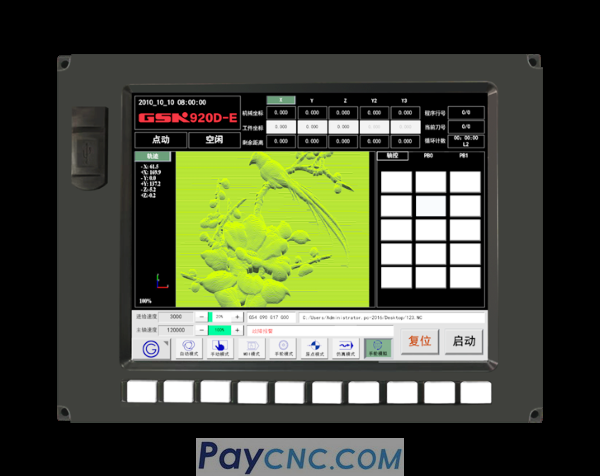 GSK920D-E CNC system is a five-axis embedded CNC system developed by our company for the woodworking industry. This system is suitable for most woodworking industries on the market; the system has fast processing speed, high repeat processing accuracy, supports graphic editing, track following, G Code online editing, simulation processing preview, PLC online programming, function button customization and other functions; the system uses the all-in-one touch screen design, easy and convenient connection, beautiful appearance, anti-interference and other characteristics.
Features
High speed: the maximum moving speed is 100m / min;
Convenience: Embedded touch screen all-in-one design makes the system more stable and easier to operate;
Efficient: Adopt forward-looking and accurate motion control algorithms to ensure processing efficiency and quality;
Safety: dust-proof, oil-proof, vapor-proof, damage-proof, system disk write protection, maintenance-free;
Beautiful: closed box design, better protection of hardware circuits, reducing the number of connecting lines, simple wiring;
Stable: high system stability, fast response time, trouble-free cycle test in industrial environment;
Function: Built-in multi-station, scanner, array processing and other functions;
Wizard: Built-in wizard function, providing wizard settings for axis parameters and number of tools;
Customization: Built-in PLC function is convenient for users to customize the letter-requiring function;
Track: track following, preview processing trajectory and budget processing time;
Button: The function and the custom operation of the button are highly versatile;
Development: according to customer needs, optional system requirements functions and configuration.
Touch Action / Wizard Settings
The GSK920D-E CNC system is factory-configured with a 10.4-inch touch all-in-one screen to match compatible solutions for customers; it supports large screens, USB touch screen drivers, multi-touch calibration and other functions. Touch screen technology is more convenient The flexibility of human-computer interaction.
Built-in wizard function, users can easily set the parameters of each axis according to the steps of the wizard. Machine structure, axis direction, pulse equivalent, access to library and tool and other parameters.

Support custom content function buttons
Support execution of G code, macro program, M code, port output / reset, port input judgment, jump instruction, C language, internal functions and other functional instructions, internal function codes, such as single axis zero return, scan code, program callout, return Workpiece origin, etc.

Simple operation
Built-in slot milling module: The user only needs to fill in the slot milling parameters, and the system automatically generates a processing program file after saving, which greatly saves the user's editing time. The programming function is customized for the slot milling quasi-head model.

Technical Parameters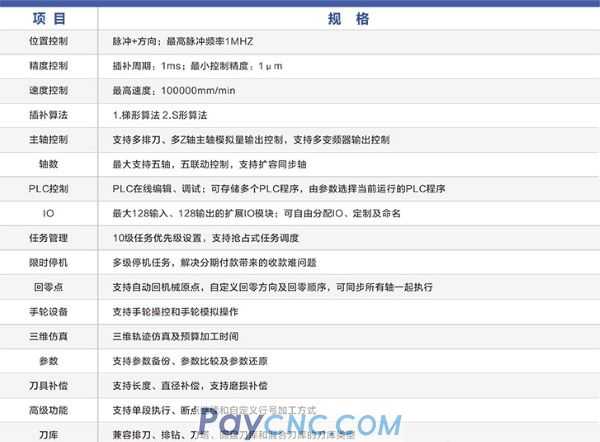 Configuration software
Operational performance
The overall interface of the system is simple, the function planning is clear and standardized, and the operation is easy to use. The functions and button customization operations are highly versatile.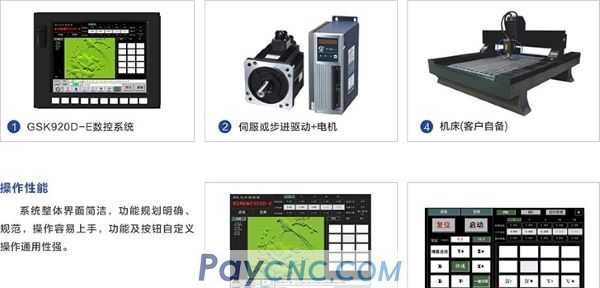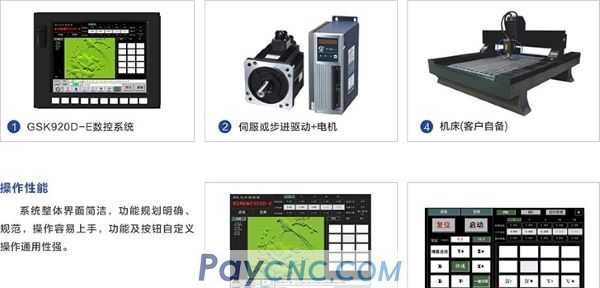 Installation size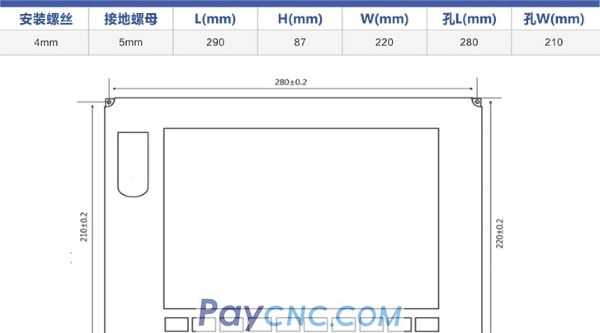 Applications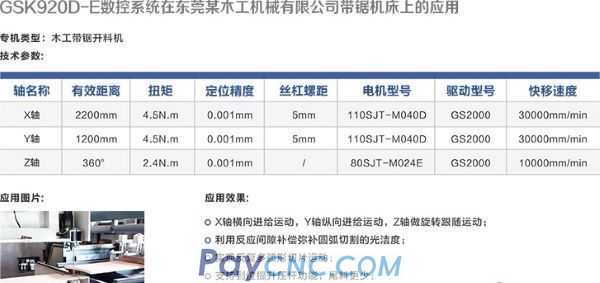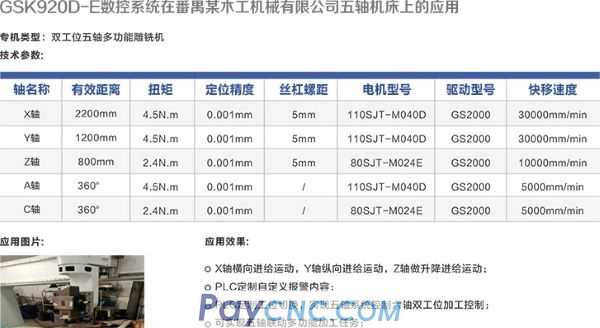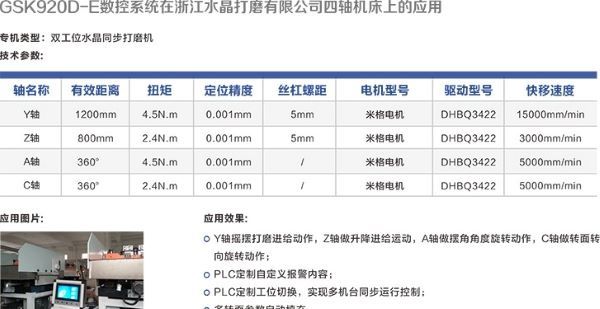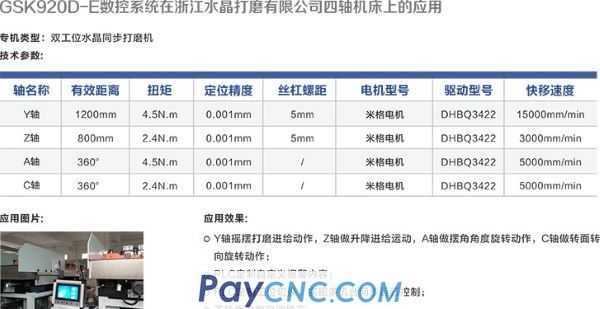 Application area